ORICE offers unique programs aimed to bridge the gap between community and academia around common interests in complex global issues.
At ORICE, community partners' priorities are central to the opportunities student's are invited into. Our mandate is to foster meaningful engagement between students, faculty, and communities around the world. Students will bring their discipline to life through collaborative projects that combine classroom theory with practice, and research directly with our community partners.
ORICE offers several opportunities and programs for community-engagement: academic courses, co-curricular programs, and events. One of our signature programs is International Service Learning (ISL) – a form of course-based experiential learning that provides an immersive placement for students with a community partner.
Academic courses
Our academic courses include experiential learning components prompting students to apply their disciplinary knowledge to course assignments or placements.
View academic courses arrow_right_alt
Co-curricular programs
Co-curricular programs are co-designed by ORICE and a specific community organization (or campus partner) to address particular global issues or themes through a project.
View co-curricular programs arrow_right_alt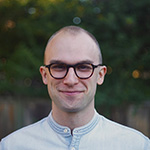 I think some of the most important lessons that have stuck with me are how challenging it is to sit with the complexity of societal problems, and to be really careful when making assumptions. I really appreciated the way forum theatre was used to make those lessons all the more immediate and tangible
Liam Orme
Student in ASTU 401G, 2018