Please register for this webinar in advance to receive the Zoom link.
The current policies for gender expression on BC government-issued ID are an example of a decade long effort in behavioural, intellectual and social change management. Join SPPGA Adjunct Professor Natasha Thambirajah, Dr. Daniel L Metzger, and Parliamentary Secretary for Gender Equity Grace Lore for an inside view on the evidence-based, change management, and stakeholder engagement practices used to gradually shift the BC health sector and provincial government towards recognizing the criticality of recognizing rights of people who are transgender or gender non-conforming to express their gender identity with minimal or no state or medical intervention.
This virtual talk will focus on the types of questions that we asked ourselves throughout the process, post implementation including reflections on what different questions could have been included. Learn more about how theory was translated into practice during the process of modernizing gender expression on government-issued ID and what was learned during the process.
Moderator: Dr. Helina Jolly, Research Associate at Interdisciplinary Biodiversity Solutions, UBC
Panelists:
Natasha Thambirajah, Adjunct Professor, School of Public Policy and Global Affairs, UBC
Dr. Daniel L Metzger, MD, Clinical Professor of Pediatrics, UBC and Pediatric Endocrinologist, Endocrinology & Diabetes Unit, BC Children's Hospital
Grace Lore, Parliamentary Secretary for Gender Equity, Province of BC
Bios: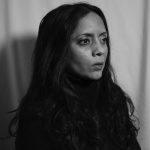 Natasha Thambirajah is Adjunct Professor and SPPGA Practitioner Fellow, as part of the 2022 SPPGA Practitioner Fellowship at UBC's School of Public Policy and Global Affairs. Natasha is a third-generation public servant and has worked for the Province of BC since 2006. Over the past 15 years, she has led nationally recognized examples of transformative, citizen-centred public policy, including the prize-winning BC Services Card and the modernization of gender identity expression on government issued identification.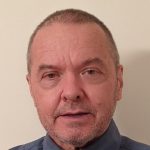 Dr. Daniel Metzger is a Clinical Professor of Pediatrics at the University of British Columbia, and a Pediatric Endocrinologist working in the Endocrinology & Diabetes Unit at BC Children's Hospital.
Dr. Metzger and his colleagues—in collaboration with hospital- and community-based mental health professionals—began seeing transgender kids in 1998, and they have now seen about 700 trans and gender-non-conforming children and youth in the BCCH Gender Clinic, one of the busiest in Canada.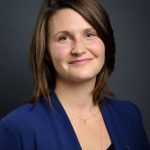 Grace Lore is Parliamentary Secretary for Gender Equity. Grace Lore was elected as the MLA for Victoria-Beacon Hill in 2020.
She has been a dedicated anti-violence advocate, university instructor and community organizer.
Before the election, she sat on the Fernwood, North Park, and Quadra Village Neighbourhood Planning Group. She was on the national advisory panel for the Canadian Women's Foundation and an Affordable Fernwood organizer. She has worked closely with the Victoria Sexual Assault Centre and other anti-violence organizations to support inclusive, accessible, and survivor centred sexual assault response.
At the University of Victoria, she taught Canadian politics, gender and politics, and research methods. Her research has focused on social media harassment and online violence.
Grace resides in Victoria with her partner and two young children.
Moderator's Bio:
Helina Jolly has a PhD from the Institute for Resources Environment and Sustainability. She worked with Indigenous communities in South Asia. She is a Natgeo explorer and Lead, The Collective for Gender+ in Research, Office for Regional and International Community Engagement, UBC. Currently she is a Research Associate at Interdisciplinary Biodiversity Solutions.
Hosted by: The Collective for Gender+ in Research based at The Office of Regional and International Community Engagement (ORICE) at the School of Public Policy and Global Affairs (SPPGA), University of British Columbia